Time: Thursday April 11th 8:30 am to 3:30 pm
Instructor: Skip Morris
Limited to 10 participants
Cost: $100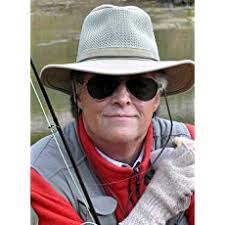 Description: In this class with Skip Morris (co-author of Morris & Chan on Fly Fishing Trout Lakes and 17 other fly-fishing books), you'll learn the following—and a lot more:
*To identify, understand, and fish trout-lake insect hatches (mayflies, Chironomids, caddisflies, dragonflies. . .)
*How to fish the Chironomid method, with a floating line and long leaders and tippets
*The Countdown Method
* Trolling
*All about fly patterns that catch fish in lakes
*Rods, reels, lines leaders, tippets
*Rigs and knots
* Retrieves for various sinking lines and for a floating line with various imitative flies
Again, that's just a bit of what you'll cover.
Skip is a patient and concise teacher—he'll make concepts easy to understand but won't criticize. In fact, he loves teaching, and does so with joy and humor—it's going to be a fun day.
Bonus #1.: you'll get a copy of Morris & Chan on Fly Fishing Trout Lakesfree with the class, and Skip will be happy to inscribe your copy to you. Bonus #2: you'll leave with a fly Skip tied.