Time: Thursday 8:30 am to 3:30 pm
Instructor: Marty Howard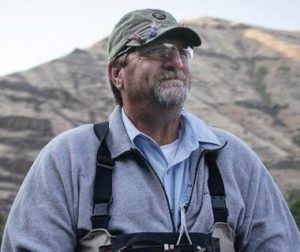 Cost: $35 Single; $60 Couple; $80 Family (up to 4)
Description: Truth be told, fly fishing is not easy. Without proper instruction, a beginner can become overwhelmed and frustrated. To get past this initial shock one must learn the basics of fly fishing. Taking this class will eliminate some of the frustration every fly fisher experiences at the beginning. Building a proper foundation will greatly enhance the rewards and joy you will feel as you meet the challenges of fly fishing. The design of this course is to teach anglers the basics
of fly fishing. Though geared toward those new to the art, this day-long experience would will benefit anyone wanting to increase their knowledge and understanding of the sport. The course begins with a brief history of fly fishing, then leads right into a hands-on educational adventure. You will learn how to select the best rod, reel, and fly line for the type of fly fishing you wish to pursue. We will discuss the best options for wading gear, vest/packs, rain gear and eye protection. The workshop will include knot tying, fly selection, how to identify what fish are feeding on, how to match the hatch and how to make a proper presentation. You will learn how to set up dry fly, wet fly, nymphing and streamer systems for both streams and lakes. Casting instruction will round up the day's activities.
This course is open to all and is a great way to get the family together. Fly fishing 101 is the perfect way to get started. No equipment is needed – everything for this hands-on experience will be provided. Bring yourself, your whole family, or sign up your spouse to learn what fly fishing is all about.